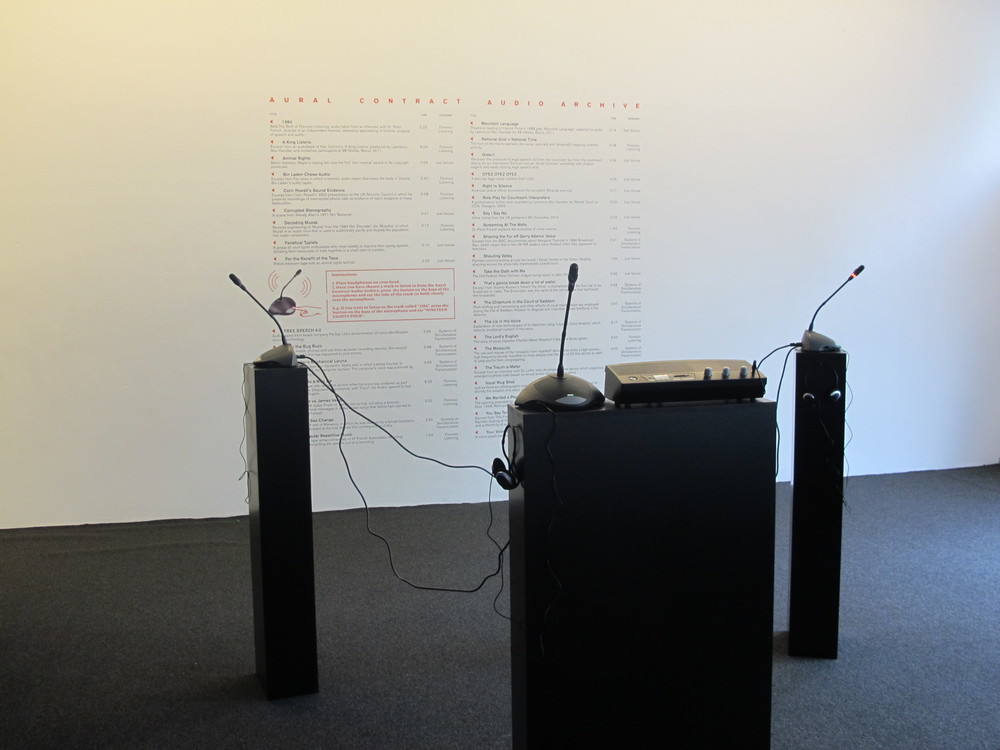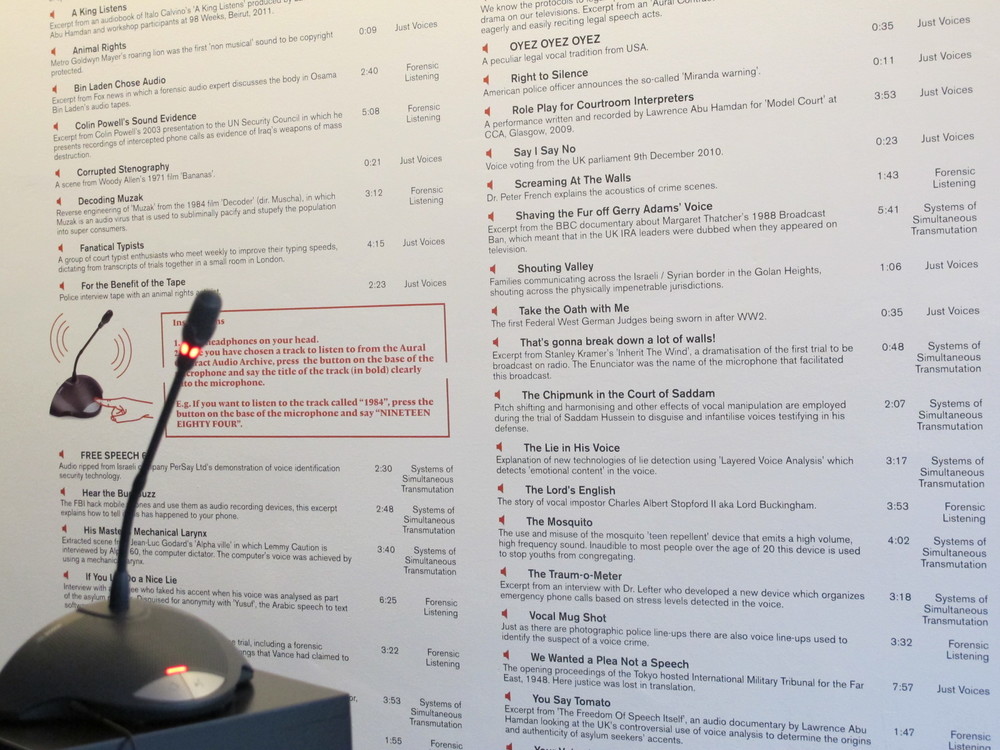 Aural Contract Audio Archive
Since 2010 Abu Hamdan has been working on a project titled Aural Contract, this title became an umbrella for a series of events, publications, exhibitions and workshops that examine the contemporary politics of listening and focuses on the role of the voice in law.
Throughout the project Abu Hamdan has built up a sound archive, containing audio extracts of my works together with specific moments of juridical listening and speaking gathered from a wide range of sources such as the trials of Saddam Hussein and Judas Priest, UK police evidence tapes, films such as Decoder and readings from texts including Italo Calvino's A King Listens. The components of this archive are then mixed together, generating audio documentaries and narrative compositions that immerse its audience in the heart of a discussion about the relationship of listening to politics, borders, human rights, testimony, truth and international law.
For the exhibition at Casco, Utrecht the Aural Contract Audio Archive is presented as a "voice activated" sound installation. Just as the law requires you to speak and vocally testify so does the Aural Contract Audio Archive: Here the audience must speak to the archive and voice their desire to listen to its content as the speech recognition software becomes used as a compositional tool. The microphone and headphones that constitute this installation (as pictured above) are called The Bosch Ultro Discussion System developed by Bosch SecurityTM; the worlds leading amplifier and transmitter of testimony. This system is installed in many courtrooms and political forums including the International Criminal Court in the Hague, the UN Human rights council in Geneva and the UN Security Council in New York.

Click here to see the full Aural Contract Audio Archive track list.

The Aural Contract Audio Archive is often presented as live listening events and audio seminars.